Read up on the recap of this event here.
—
As the design industry evolves and traditional employment avenues change, designers have never been as empowered to develop and launch their own brands, products, and services. With the emergence of wildly successful funding platforms, and new channels for online sales and distribution, entrepreneurship has become a much more viable and appealing option for many designers and creatives.
With all this potential at designers' fingertips, how do you navigate the opportunities and risks? What resources exist to enable entrepreneurship within design? What designers are even suited for entrepreneurship?
This DesignMeets will discuss the changing world of entrepreneurship within design through a series of inspirational, and educational discussions seeking to stimulate conversation and thought surrounding the emergence of the designtrepreneur.
Format
Let's connect over drinks and hors d'oeuvres! Join us for some eats, drinks, and participate in the discussion while hearing our esteemed speakers from different design disciplines share their perspectives on the "Designtrepreneur: The emergence of designer as entrepreneur". Speakers will (loosely) follow the 5-ideas, 5-slides in 5-minutes format.
Special Feature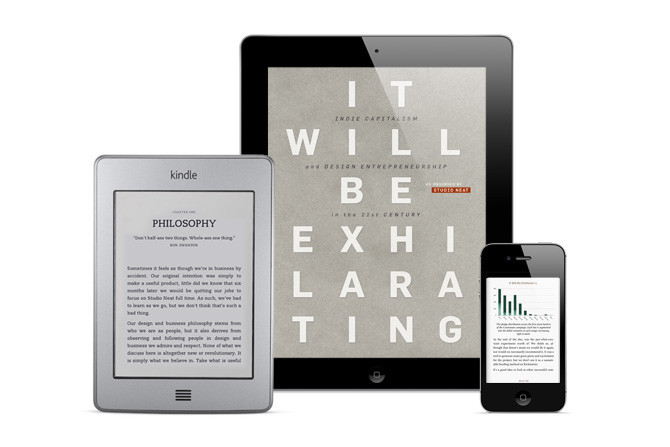 Tom Gerhardt and Dan Provost of Studio Neat have been kind enough to donate copies of their ebook "It Will be Exhilerating" for the event. They are the brains behind massive Kickstarter successes like the Glif and the Cosmonaut. "It Will be Exhilerating" is all about Indie Capitalism and Design Entrepreneurship in the 21st Century, and is a short read that will provide the needed kick to start making stuff, because after all, there isn't a better time than now.
Time & Date
Thursday, October 4th, 2012
6:30 – 9:30pm
Location
Lieutenant's Pump
361 Elgin St, Ottawa
Pricing & Registration
All our DesignMeets events are free!
Register on Eventbrite. Space is limited so please register responsibly.
Speakers
Dominic Coballe. "Slow Goods: A Made in Canada Story"
Co-Founder, N-Product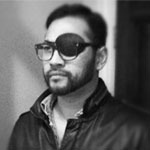 Partner. Father. Designer. Entreprene(u)r. Work hard & be nice to people. Est. 1976.
A stalwart in Ottawa's design scene, Dom's breadth of experience in design from interaction to graphics and products has given him a unique perspective as he keeps on tinkering, building, and hacking. A proponent of keeping it local in life and work, his strong entrepreneurial spirit has led to his current work with N-Product. The team are practitioners of the Slow Goods Movemement where objects take time to craft, use quality materials and last a lifetime, or two. Their work combines the elements of modernism and nostalgia, in objects for the discerning classes. @domcoballe
Daniel Weinand. "Executive Safari. Chasing the Elusive Designer Co-Founder"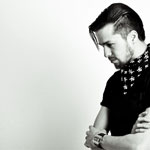 Co-Founder and Chief Design Officer - Shopify
A self-taught designer and photographer, Daniel co-founded Shopify, where he now manages the company's culture and design as Chief Design Officer. He loves playing soccer, and walking his three-legged elephant on the Rideau Canal. When he's not chilling at Shopify's playful Byward Market office, Daniel can be found in his kitchen cooking Currywurst and split-pea soup. Born in Germany, Daniel studied computer science and music at the University of Dortmund. @danielweinand

Creative Director & Executive Producer, A Crafted Story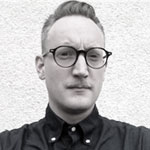 As an award-winning Canadian creative director and short filmmaker, Graham has always sought the story at the heart of the script, product, idea, or brand he's working with. The result is a craft-based narrative approach to a wide variety of media and platforms, from branded documentaries and short films to mobile apps, marketing campaigns, interactive installations and advertising concepts.Graham's company: A Crafted Story, has worked on short form documentary films and directed spots for everything from global technology companies like Siemens and CA Technologies to artists, smaller brands, musicians, theatre companies and nonprofits. You can find some of his work at grahamrapsey.com. @grahamrapsey

Branding and Communications, HUB Ottawa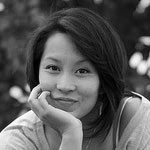 Grace Poon's interest and enthusiasm lands in helping organizations understand the importance of a strong business model strategy and brand identity. In the past 4 years, her business, grayspoon, has grown to include over 50 non-profits, start-ups, and social businesses.
Combining her business and design experience with her love for her hometown, Grace recently took on the role of Operations, Communications and Brand Manager at HUB Ottawa, a collaborative workspace inspiring social entrepreneurship. @grayspoon

Founder, NaCoille Studio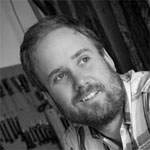 14 years of experience as a graphic designer in Ottawa has led Matt to where he is now. His passion is old growth wood from the Ottawa valley, not just for its sustainability, but for the tight deep coloured grain and rich patina. Matt's company, na Coille Studio is dedicated to creating well crafted pieces, finished to perfection, using local lumber. Each piece has a rich history that's important to us. We take the time to select the best reclaimed & salvaged wood locally from all over the Ottawa Valley and its surrounding areas. We pride ourselves on the quality of our work. @naCoille_Studio
Michael Grigoriev (Master of Ceremonies)
Sponsors
DesignMeets wouldn't be possible with the generous support of design-friendly organizations such as: